Native Webinar: A Contribution Approach to Climate Finance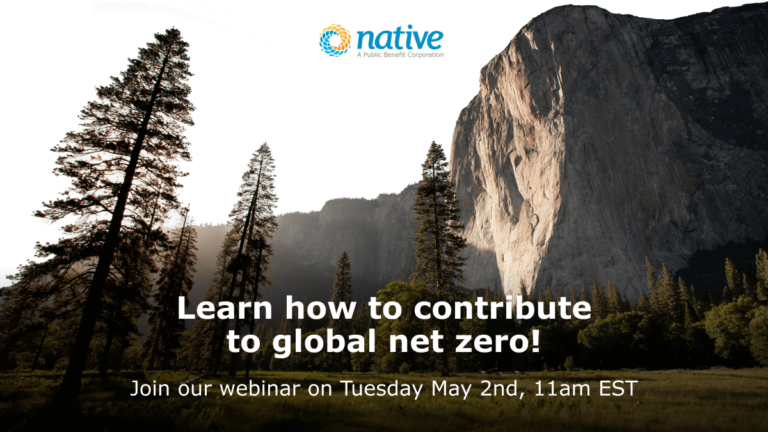 Date: May 2, 2023 11:00 am - May 2, 2023 12:00 pm
Event Description:
Join Native for a webinar with sustainability leaders from SWEEP, Klarna, and Gold Standard Foundation, to discuss a new climate finance approach for companies and organizations that want to take a more proactive role in sustainability.

Webinar Overview
Several companies and organizations are adopting a new approach to climate finance. This approach, described in the WWF/BCG Corporate Climate Mitigation Blueprint, helps companies incentivize internal emissions reductions, mitigate carbon market pricing risk, catalyze climate action based on mission and values rather than price, and communicate the results accurately and transparently. Learn about this contribution-centered approach to climate finance, how it works, and why it's gaining momentum now.
In this webinar, Native will introduce the WWF blueprint and Native's thinking around carbon-neutral claims. Renaud Bettin, VP of Climate Action at SWEEP, will give an overview of the contribution approach. Salah Said, Head of Sustainability at  Klarna, will share a case study of why and how Klarna integrated this approach into their climate strategy. Owen Hewlett, CTO of Gold Standard Foundation, will discuss the Gold Standard perspective and why this approach is gaining momentum now. The webinar will include a panel discussion, and panelists will take questions from the audience.
View the webinar recording on-demand
Panelists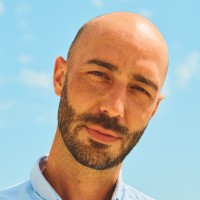 Renaud Bettin
VP of Climate Action, SWEEP
Renaud Bettin is a recognized expert in the field of corporate climate action, particularly in carbon finance. With 15 years of experience, he offers a 360° vision, inspiring and iconoclastic. His career began in 2008 at GERES, a pioneering NGO in carbon financing for development projects. For 10 years, he led CO2Solidaire program, one of the first European carbon offsetting programs, and created the unique center of resources Info Compensation Carbone. In 2017, he joined Carbone 4, a consulting firm, where he launched the carbon neutrality practice and led the Net Zero Initiative, one of the most robust carbon accounting frameworks. Today, as VP of Climate Action at SWEEP, he participates in the creation of software that facilitates the management of climate action of companies.
His latest white paper on the contribution proposes a new methodology for the use of carbon credits based on the implementation of an internal carbon price.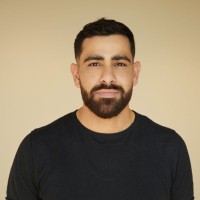 Salah Said
Head of Sustainability, Klarna
Salah Said has worked in sustainability for 9+ years in companies such as SCHUFA, SAP, Zalando, and now Klarna. Before that, he worked at several nonprofit organizations, including Ashoka and Social Impact. Salah founded Worldcitizen e.V., a nonprofit organization focusing on Diversity & Inclusion and youth education, and has been a member of the Board Member Innovation Committee at Fashion for Good for over two years. He is also currently part of the Advisory Board for Sustainable Consumption hosted by Doconomy. Salah believes in innovative approaches toward ethical and environmental sustainability and is convinced that the fashion, finance, and tech industries are an extremely enticing and fertile playing field for innovation. "Companies that hold themselves accountable and take a creative approach to new sustainability challenges will be the celebrated pioneers of tomorrow."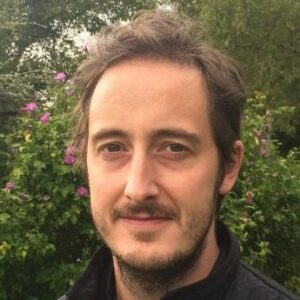 Owen Hewlett
Chief Technical Officer, Gold Standard Foundation
Owen is the Chief Technical Officer at the Gold Standard Foundation, l has a leadership role in all aspects of the Gold Standard Foundation's standards, assurance, innovation and policy. Owen's voice is well known in carbon markets and corporate target-setting reporting, having sat on a number of Greenhouse Gas Protocol, Science Based Targets, and market-focused initiatives. His expertise is focused on corporate and government strategies and their interface with climate, nature, and development finance mechanisms. Owen is based in the UK.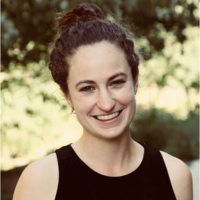 Claire Lafave
Manager of Client Strategy, Native
Claire supports Native in assessing and executing new climate action projects and connecting with companies to understand and implement their climate contribution strategies. She brings experience developing sustainability strategies for CPG companies, real asset investment firms, and nonprofits, as well as working with farmers across the continent. She is passionate about investing in farmers, ranchers, and natural resource managers to help them transition to regenerative practices that support their businesses, ecosystems, and the climate.
About Native, a Public Benefit Corporation
Since 2000, Native has worked with hundreds of organizations to develop authentic solutions to their sustainability challenges and implement both community- and landscape-scale projects that reduce greenhouse gas emissions, strengthen businesses, and contribute to progress around the world. Native's diverse team of strategists, project developers, environmental scientists, engineers and legal counsel are devoted to strengthening the people, companies, and places at the heart of these initiatives.
Together with corporate supporters and project development partners, Native's impact includes more than 80 validated projects around the world and 60M tonnes of verified and validated CO2e avoided or sequestered. Learn more at www.native.eco.