Share Your
Climate Support
We know it's important for corporate sustainability leaders to communicate your values and your climate action initiatives. In this way, you demonstrate leadership, while inspiring others to make a difference.
Native is committed to helping our supporters share information on impact and results. When you partner with Native to catalyze climate action and positively support communities, our team is ready to help you spread your message. Your external communications need to be as robust as your climate action.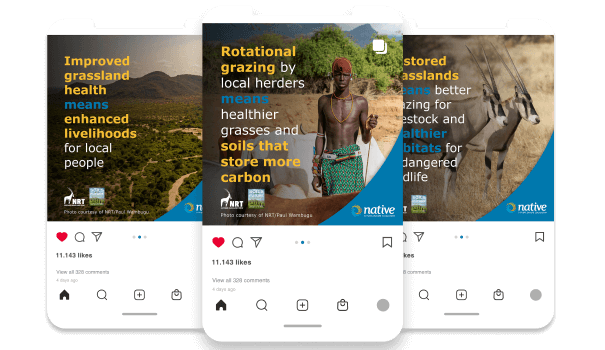 Social Media Posts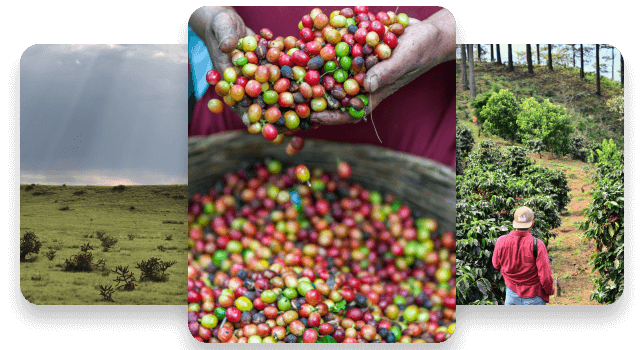 Project Images and videos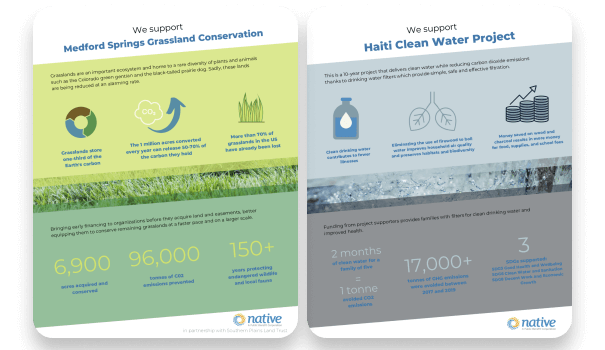 Infographics
As a supporter "you are supporting regenerative farmers, farmers who love the land, who use progressive practices to draw down carbon, to restore the ecosystems in Patagonia. And by restoring those patterns, we have a fighting chance against climate change."
Media Quotes
Take Action, Let Others Know
Our team and our expertise are available to you - with scientific, communications, and legal input.
We have collaborated with Clif Bar to create green tags on its bars, with Reformation to offer climate solutions to its customers online, with Bank of America to prepare press releases, and with many more leaders like you to create clear, specific, robust communications. All with the aim to inspire more new climate action.
Looking for more ways to share your climate support? Check out our outreach ideas.
Supporters
Join these climate action catalysts who partner with Native to activate their sustainability goals and support catalytic climate action projects.





















Become a Supporter