US Trail Running Conference 2021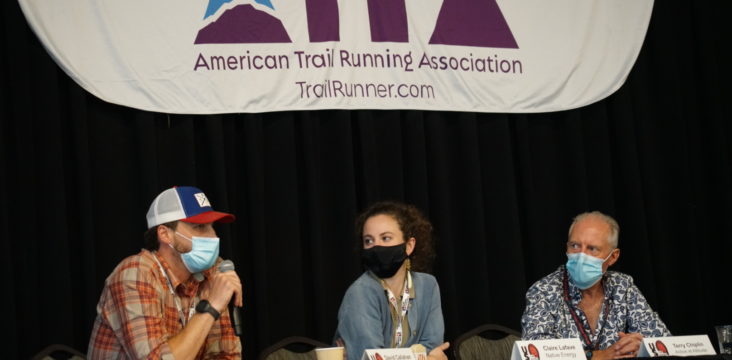 Date: October 26, 2021 9:00 am - October 28, 2021 5:00 pm
Event Description:
Native was pleased to take part in the yearly US Trail Running Conference and engage in conversations with the trail racing community about how events can strive for carbon neutrality.
Claire Lafave, who serves as Native's Manager of Client Strategy, was part of a panel discussion that centered around the theme of "Moving the Sport To Zero Carbon".
Shelley Villalobos from the Council for Responsible Sport and David Callahan from UltraSignup also took part in the discussion.
Claire had the opportunity to introduce the concepts of calculating carbon footprints and contributing to climate action by supporting high-quality carbon projects.
"This is about contributing to a specific project together through a contribution to something great, versus a calculation to counter something bad," Claire told the conference.
"I see a great opportunity here from the trail running community, who so loves the natural world, to crowdfund nature-based carbon offset projects that support local climate mitigation and nature preservation simultaneously."