Webinar: Progressive Marketing That Helps Solve The Climate Crisis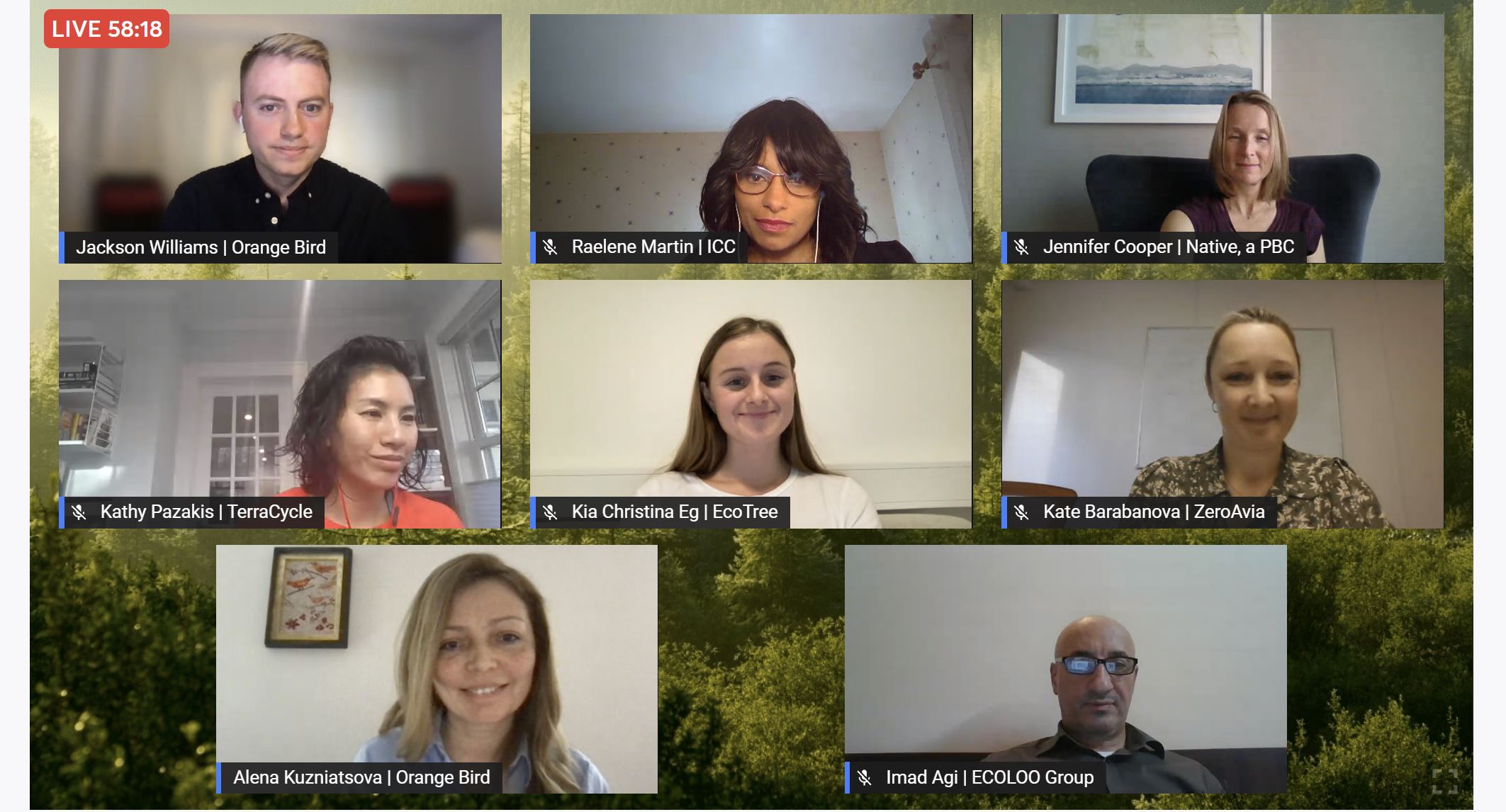 Date: November 18, 2022 12:00 am
Event Description:
Native took part in a panel discussion that explored how progressive marketing can be harnessed as a force for good to promote climate action.
The event was hosted by Orange Bird Sustainability Marketing Agency in-conjunction with the International Chamber of Commerce.
The panel discussion, titled "Progressive marketing that helps solve the climate crisis instead of stimulating it," aimed to inform and inspire companies in the climate solutions space on how they can use marketing more effectively and sustainably.
A diverse group of marketing and sustainability experts took part in the discussion, including Native's Vice President of Client Strategy, Jennifer Cooper.
PANELISTS:
Raelene Martin – Head of Sustainability, International Chamber of Commerce
Jennifer Cooper – Vice President Client Strategy, Native, A Public Benefit Company
Kate Barabanova – Senior Marketing Manager, ZeroAvia
Imad Agi – Chairman & CEO, ECOLOO
Kia Christina Eg – Head of eCommerce, EcoTree
Kathy Pazakis – Chief Commercial Officer, TerraCycle
Alena Kuzniatsova – Founder, Orange Bird Sustainability Marketing Agency
A summary and recording of the panel discussion is available here.