Blue Prairie Solar ProjectHB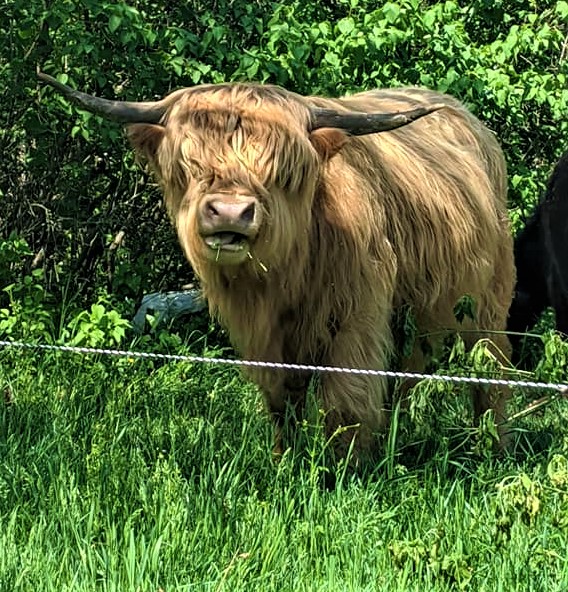 Location: Black River Falls, Jackson County, Wisconsin
Year: 2021
Standard: Green-e
Impact: Electrical production of 5,000 MWh/year
Beneficiaries: Blue Prairie Solar, LLC
The Blue Prairie Solar Project, developed by OneEnergy, LLC, will be fully operational starting Summer 2021, providing clean energy to the local grid as well as additional revenue to a local farm family. The family, who own and manage Full Belly Farm, lease a 17-acre plot of their property to OneEnergy for solar development, earning significantly more in rent than they did through leasing it to a neighboring farmer to grow row crops and alfalfa. This additional income helps support what they do on the rest of their land: raising Scottish Highland cattle, Idaho Pasture pigs, Katahdin sheep, honeybees, and more. The farmers are excited to plant a seed mix under the solar panels that creates both nutritional pasture for their sheep and abundant flowering resources for their bees. Farmer Wade Christianson says, "We can't wait to see our sheep grazing underneath! We've always been effective and efficient. With just solar arrays you still have the grass/field to take care of. When you add sheep it becomes 100% utilized, nothing wasted!"
This project is a 2.5 MW solar photovoltaic project connected to the Jackson County electric grid. Located in the city of Black River Falls, Wisconsin, it consists of a ground-mounted contiguous array of ~7,904 individual photovoltaic panels. Blue Prairie will generate about 6% of the utility's annual electricity consumption, displacing prior contracted wholesale energy typically derived primarily from coal-fired generation. The Jackson Electric Cooperative will benefit from savings compared to its current wholesale electricity supply agreement, which will be directly passed through to ratepayers in the Black River Falls community.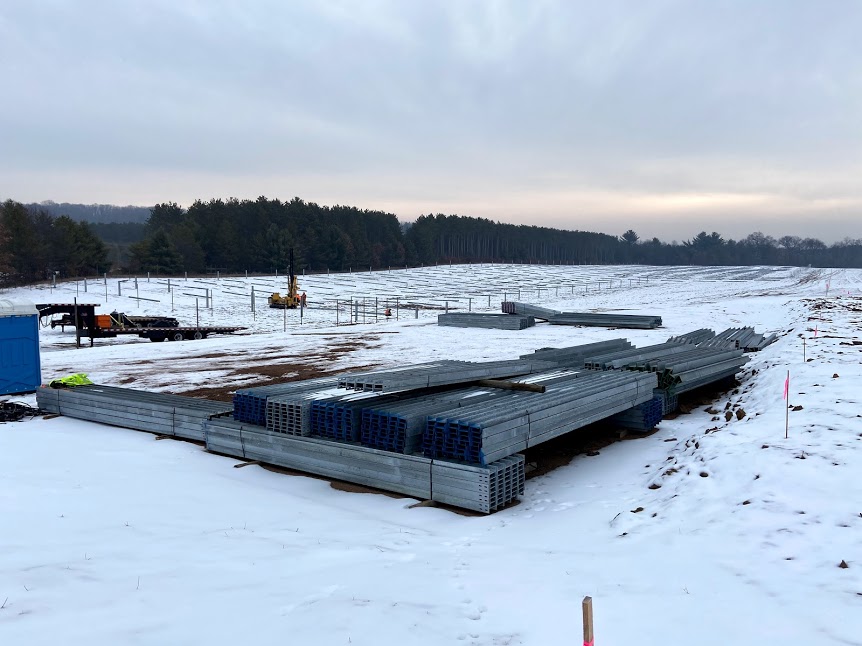 Blue Prairie is one of the latest projects developed for Native's New Renewables Portfolio. The Portfolio's purpose is to enable Renewable Energy Credit (REC) buyers to play a causal role in actualizing new renewable energy projects. On behalf of Portfolio investors, Native has committed to a 10-year renewables purchase agreement with OneEnergy, LLC. Without this type of long-term REC purchasing agreement, this project would not be economically feasible.
Impacts & Benefits
The project expects to produce and add 5,000 MWh/year of clean, solar energy to the grid. OneEnergy plans to plant pollinator-friendly vegetation — low-growing, primarily native meadows that will provide both flowering and pasture resources –- that conforms to regional science- based scorecards beneath the solar arrays. By creating a habitat for pollinators, this site may help bolster pollination and production at neighboring farms, Comstock Strawberries and J&A Produce, while bolstering honey production at Full Belly Farm.
OneEnergy and Jackson Electric Cooperative plan to donate and install additional solar panels at three local schools, providing savings to the schools and educational opportunities to the students. To promote place-based educational opportunities around solar energy, students will have access to energy production data from the Strobus project as well as their school's solar panels, and OneEnergy, LLC will facilitate student trips to the solar facility.
Project Participants
Blue Prairie Solar, LLC, a wholly-owned subsidiary of OneEnergy Development, LLC, is the owner and operator. OneEnergy Development, LLC developed the project.
Validation & Verification:
The project was determined to meet the additionality requirements of the Verified Carbon Standard by a VCS accredited validator. REC sales from the project are annually audited by a third party, under the Center for Resource Solutions Green-e Program.