Farmer-Owned Distributed WindHB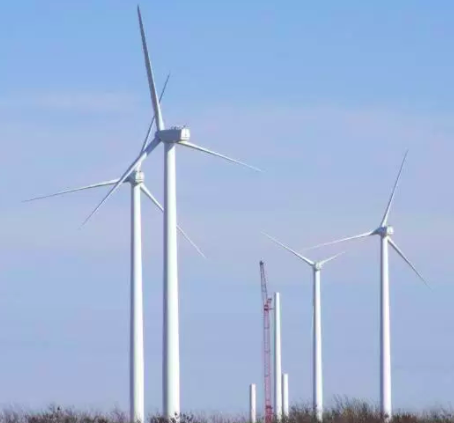 NativeEnergy helped farmers in Minnesota and South Dakota install revenue-generating wind turbines.
NativeEnergy worked closely with wind developers to support the sale and installation of farmer-owned and community-based 40 kW and larger distributed wind turbines.
With upfront funding from NativeEnergy reducing turbine costs to an acceptable level, these turbines help farmers reduce their long-term electricity costs and help stabilize the electric grid with distributed, small-scale power generation.
NativeEnergy helped build 26 turbines from 2006-2009.
As of 2018, only two of the original turbines continue to operate, and only 15% of the initially projected carbon offset volume has been achieved. Many of the turbines have broken down, or under-produced to the extent that their continued operation was not economically feasible. As with all of our Help Build projects, there is some risk that projects will not perform as expected. Our portfolio as a whole, however, continues to operate at or above 100% performance.
Sustainable Development Benefits
At project inception, projected to reduce 35,858 metric tons of greenhouse gas pollution
Replaced polluting grid-based electricity with renewable energy
Helped stabilize the electric grid with distributed, small-scale power generation
Provided an important source of income to family farms
Project Participants
This project is a collaboration between the Midwestern farmers, NativeEnergy, and the turbine vendors.
Validation and Verification
This project's emissions reductions are calculated using the Climate Neutral Network's methodology.
Financial Additionality
This project meets NativeEnergy's stringent additionality criteria, as our funding was necessary to the project's implementation.
Tags