Strobus Solar ProjectHB
Explore climate projects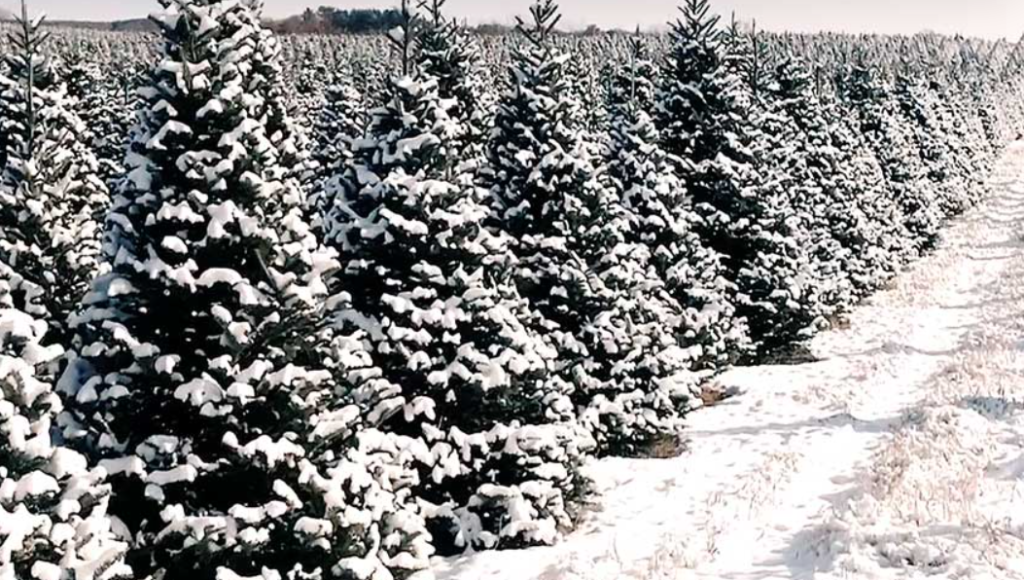 Contact us to support this project or one like it
Project Location
Wisconsin
Climate Impact
3,000 MWh/year of clean, solar energy
Community Impact
Added revenue for Northern Family Farms
Project Details
The Strobus Solar Project, developed by OneEnergy Renewables, became fully operational in Summer 2021, providing new clean energy to the local grid and providing an additional source of revenue to a local family-owned nursery and Christmas tree business, Northern Family Farms, led by 3rd generation siblings Ashley & Derek Ahl.
Read more.
Location: Black River Falls, Jackson County, Wisconsin
Year: 2021
Standard: Green-e
Impact: Electrical production of 3,000 MWh/year
Beneficiaries: Strobus, LLC
This project is a 1.5 MW solar photovoltaic project connected to the Jackson County electric grid. Located outside of Black River Falls, Wisconsin, it consists of a ground-mounted array of ~4,200 individual photovoltaic panels. The energy produced by Strobus Solar displaces wholesale energy imported to the area, which in the Midwest is majority coal-fired generation. Jackson Electric Cooperative purchases the energy from the project and will benefit from savings compared to its current wholesale electricity supply agreement. As a non-profit, member-owned cooperative, these savings will benefit its members throughout rural Jackson County.
Strobus is one of the latest projects developed for Native's New Renewables Portfolio. The Portfolio's purpose is to enable Renewable Energy Credit (REC) buyers to play a causal role in actualizing new renewable energy projects. On behalf of Portfolio investors, Native has committed to a 10-year renewables purchase agreement with Strobus, LLC. Without this type of long-term REC purchasing agreement, this project would not be economically viable.
Impacts & Benefits
The project expects to produce and add 3,000 MWh/year of clean, solar energy to the grid. OneEnergy has planted pollinator-friendly vegetation — a low-growing, primarily native, flowering meadow– that conforms to regional science-based scorecards, beneath the solar array. OneEnergy is working with Jackson Electric Cooperative to donate and install additional solar panels at two local schools, providing savings to the schools and educational opportunities to the students. To promote place-based educational opportunities around solar energy, students will have access to energy production data from the Strobus project as well as their school's solar panels, and OneEnergy will facilitate student trips to the solar facility.
Project Participants
Strobus, LLC, is the owner and operator. OneEnergy Renewables developed the project.
How to Get Involved
To learn more about this project, or how your organization can get involved, send us a note. We look forward to discussing ways we can work together to catalyze climate action.
Read less.