'Tis the season for slushy spring skiing, muddy walks, and budding snowdrops in Vermont after a winter most certainly impacted by climate weirding. In this issue, we highlight the Montana agricultural community, updates in climate strategy frameworks, and the great climate work of our partner REVERB in tandem with musicians like Billie Eilish.
At Native, we believe in taking action, finding a way, and putting our money on the line to catalyze new climate action, and we think you probably do too. In our 22nd year of business, we are committed to continuing to learn and sharing what we learn as we create lasting change with you.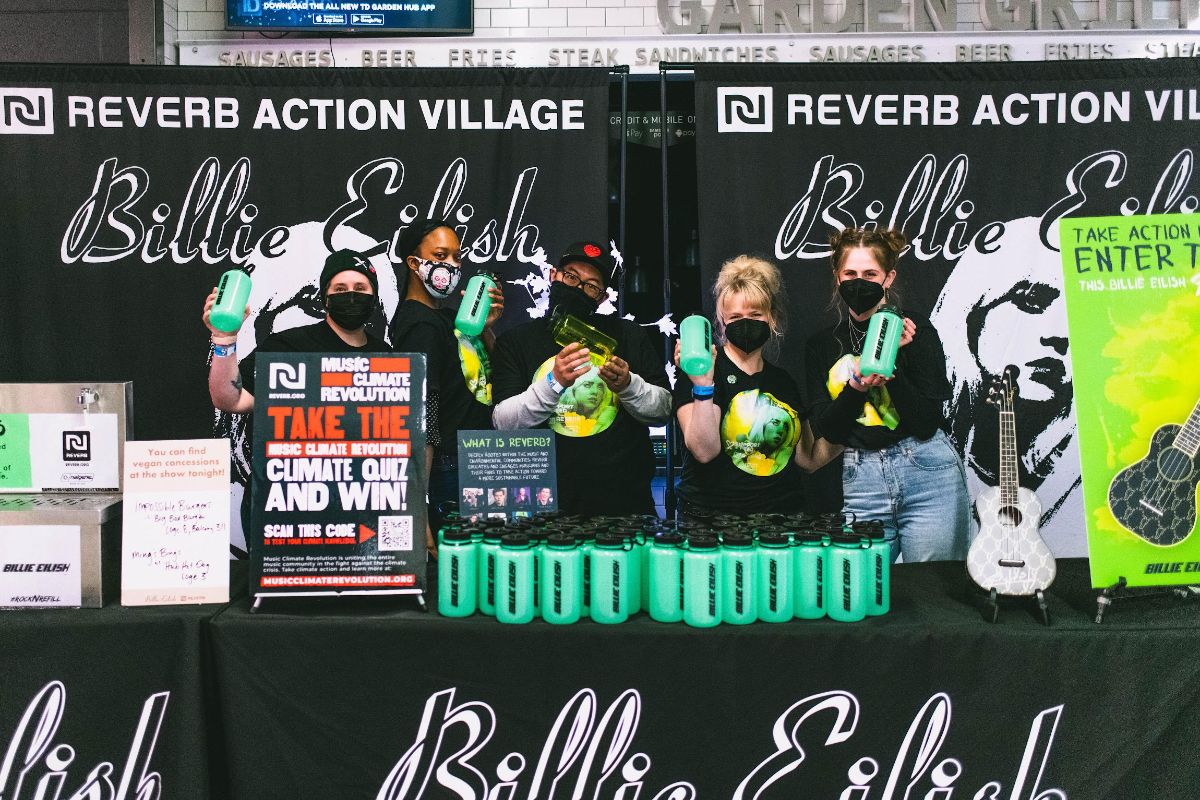 From the Community 
Optimism and celebration are fueling Montana's agricultural community this spring. Montana Governor Greg Gianforte proclaimed March 2023 Montana Agriculture Month and March 21st Montana Agriculture Day to "celebrate our state's number one industry." To commemorate the occasion, the governor visited the Helles family merino sheep ranch where he sheared a ewe. "With more than 27,000 farms and ranches across our state, agriculture is the bedrock of our economy and communities," he said. "We'll continue to promote and invest in value-added ag to create jobs, expand opportunities, and help our hardworking producers keep pace with a transforming industry." Last year, the Montana State government invested over $7.8 million in value-added agriculture projects, including local meat processing operations, which help to minimize the time, costs, and emissions associated with transporting and processing livestock. Montana farmers and ranchers are looking forward to the season ahead; after two years of drought, melting snow and increased precipitation are expected to improve conditions across the Northern Plains.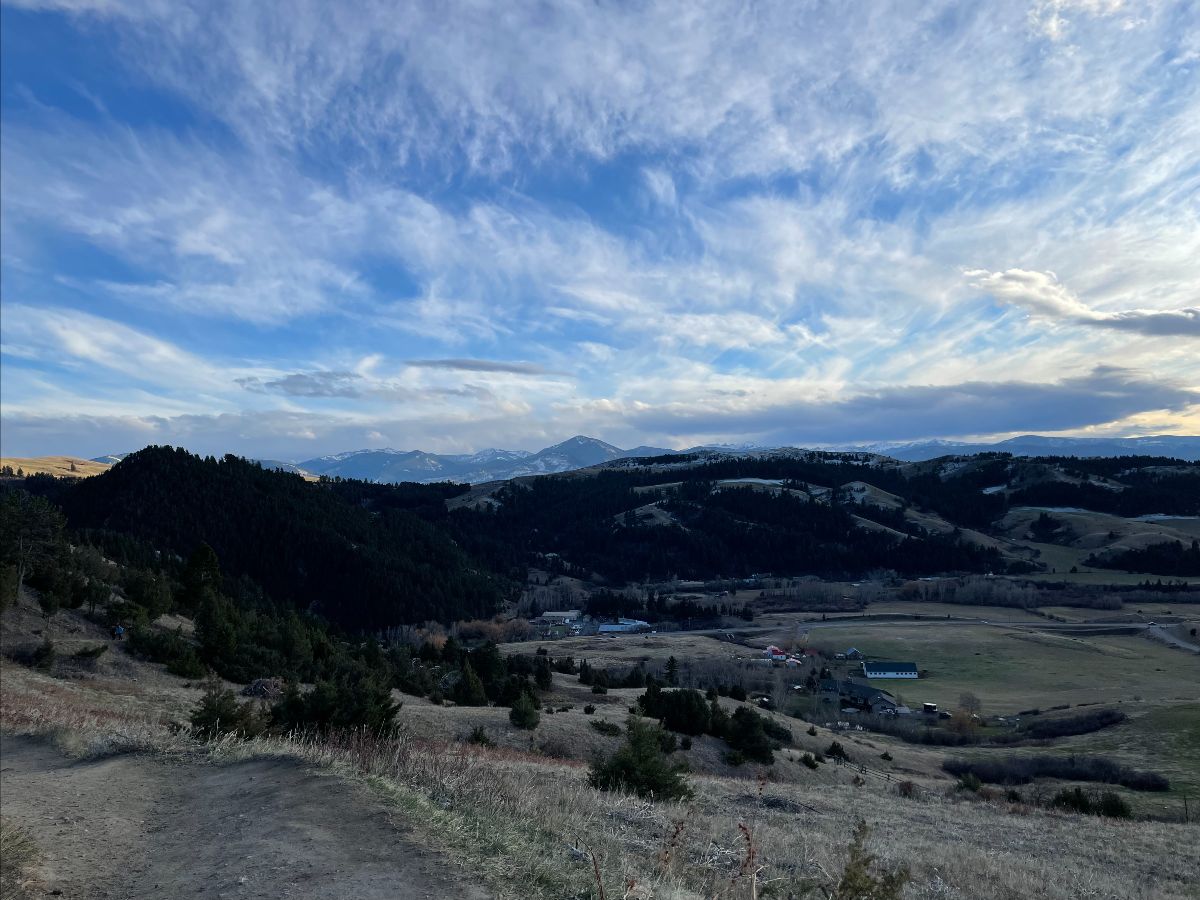 From our Team
Contributing to Global Climate Neutrality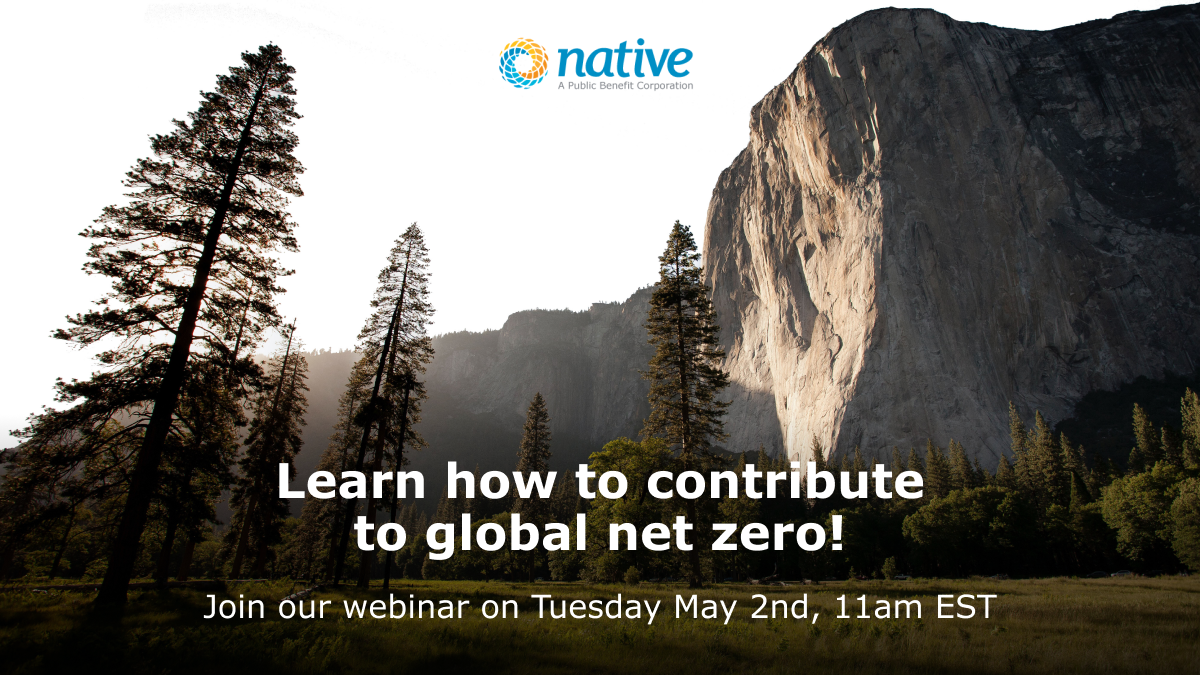 Is going carbon neutral the end goal for corporate climate strategies? While laudable and impactful in many cases, science tells us it's not enough. There is growing momentum around an alternative way to claim support for high-quality climate action projects and to do so within a more holistic climate strategy. This alternative is about contributing to global climate neutrality, and it's aligned with WWF and BCG's Corporate Climate Mitigation Blueprint. The framework guides companies to measure and disclose their emissions, set rigorous reduction targets and plans, and put a carbon price on residual emissions. From that carbon price, they create a climate contribution budget with which they can finance effective climate action to achieve their missions, including supporting high-quality carbon projects, key R&D initiatives, and further emissions reductions.
We are hosting a webinar on the topic with Klarna, Gold Standard, and Sweep on May 2nd at 11am EST. Sign up here!
Spotlight
REVERB and Billie Eilish Bring Climate to the Fore in 2022 "Happier Than Ever" Tour
This issue, we'd like to shine a light on REVERB, a partner of ours for over a decade. Founded by environmentalist Lauren Sullivan and her musician husband, Adam Gardner, of the band Guster, REVERB partners with musicians, festivals, and venues to green their concert events and engage fans on climate action. On tours, a REVERB sustainability coordinator travels as part of the artists' crew, working to execute comprehensive sustainability programs designed to minimize a tour's footprint and maximize positive impacts. They also create what they call Eco-Villages at concerts and festivals, where fans can engage with volunteers on environmental issues, connect with nonprofit organizations, and take action for people and the planet in a festive atmosphere. In addition to efforts taken to minimize the environmental footprint on tours, REVERB works with Native to address tour-based emissions.
In 2022, their Tour Partners included Billie Eilish, Dave Matthews Band, and Phish. The Billie Eilish "Happier Than Ever" World Tour raised nearly $ 1 million to support nonprofits and climate-focused efforts, offered plant-based entree options at every venue with price parity to non-vegan items (Billie is vegan!), registered over 4,000 new voters, and supported carbon projects to address the footprint from band, crew, and fan travel and venue energy use. On top of that, Billie, REVERB, and Support + Feed worked together to launch Overheated, a climate summit for music industry professionals to discuss best practices, challenges, and future solutions, and, of course, play some music. Thank you to REVERB and all the musician partners for the great work you do. As you say, "making change is not all-or-nothing — many people doing a few things will have more impact than a few people doing everything."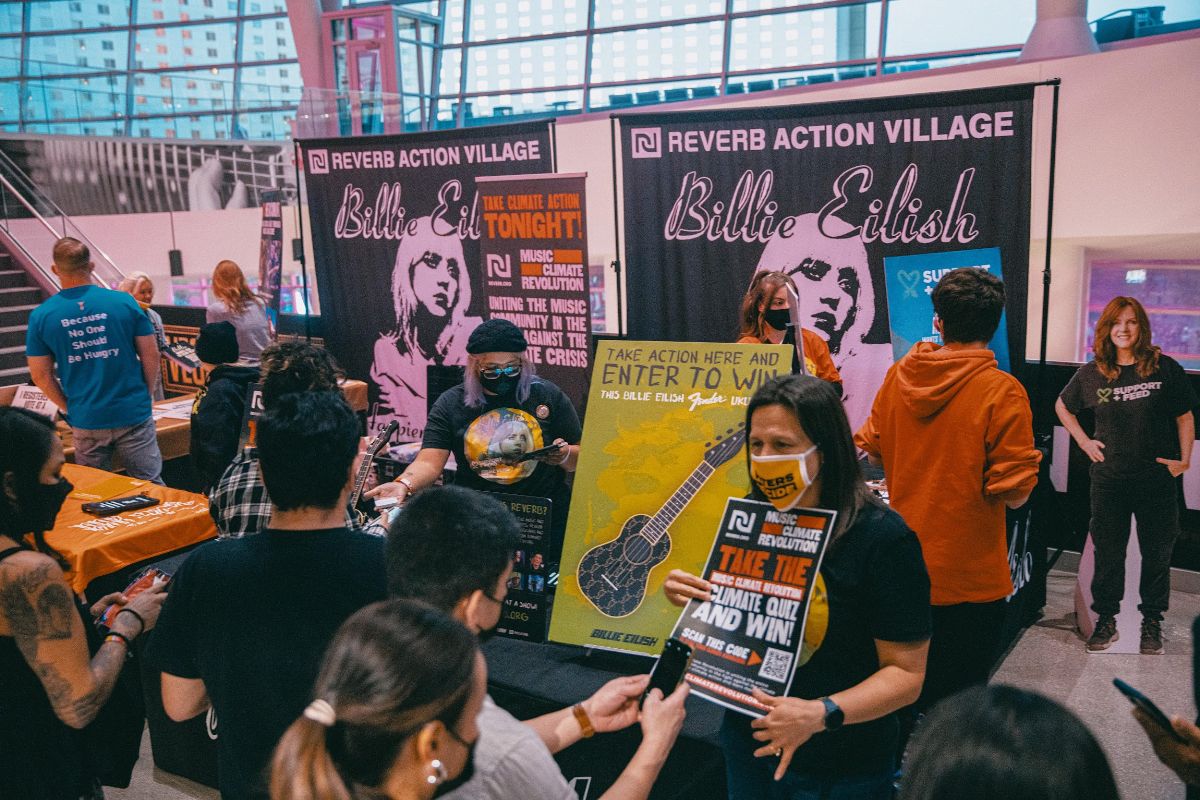 As always, we'd love your feedback on what you like, don't like, or want to see more of in this newsletter. Reach out to us with your feedback, thoughts, and ideas for spotlights!