The summer of 2021 was a big win for our New Renewables Portfolio. Two new solar projects completed installation in Black River Falls, Wisconsin. Combined, these two projects will produce around 8,000 MWh of solar energy annually, equivalent to the energy required to power 730 American households each year. 
Blue Prairie Installation
The Blue Prairie project rents a 17-acre section of property from Full Belly Acres, a diversified livestock farm, owned and operated by the Christanson family. The Christiansons raise Scottish Highland cattle, Idaho Pasture pigs, Katahdin sheep, honey bees, and more. The 7,000 panels on the site began generating a clean stream of electricity on July 30th, and soon after the Christansons were able to graze their sheep on pasture beneath the panels. Farmer Wade Christianson said, "With just solar arrays you still have the grass/field to take care of. When you add sheep, it becomes 100% utilized, nothing wasted!"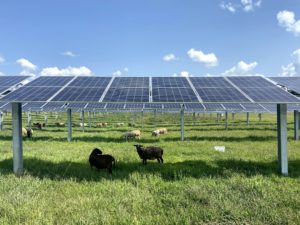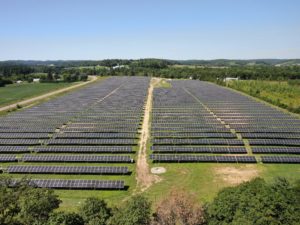 Sheep grazing under solar panels at Full Belly Acres  
Strobus Solar Installation
The Strobus Solar project rents land from another local family who own and operate Northern Family Farms, a nursery and Christmas tree business. The 4,200 solar panels on the site began generating electricity on August 23rd. Underneath the solar array, OneEnergy, the project developer, has planted pollinator-friendly vegetation — a low-growing, primarily native, flowering meadow– that conforms to regional science-based scorecards.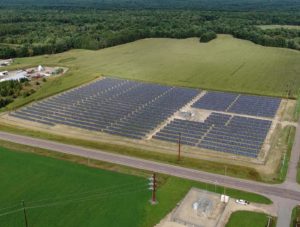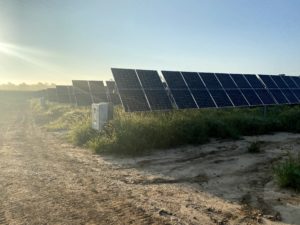 Strobus Solar installation 
Native's New Renewables Portfolio 
These projects are part of Native's New Renewables Portfolio. Each year since 2019, on behalf of Portfolio investors, Native has committed to purchase the 10-year stream of RECs from a new renewable energy project without which the project could not move forward. While Native has committed to each project for 10 years or longer, we ask Portfolio investors to make a commitment of support for at least three years. Working together in this way, Renewable Energy Credit (REC) buyers play a causal role in actualizing new renewable energy projects every year.