Our business has changed in a way that just delights us. We started out 19 years ago this summer with a plan to give people and companies a way to have their offsets purchases directly fund the creation of the project that would produce their offsets – Help BuildTM. We've been doing that ever since. Companies we work with have brought more than 70 projects on line. We have directly deployed more than $30 million in project equity capital and have driven more than $250 million in private co-investment. We're happy about that.
But our way was always to look for projects that we thought would be attractive to the market generally, and "bring" companies we work with to them to fund their implementation. Now, companies are seeking to be more strategic about their climate and sustainability investments. So while we still bring many companies to our projects, we are increasingly bringing their projects to companies – creating custom sustainability investment opportunities for individual companies or small groups of companies with similar goals. We work with them to learn what is important to them in their sustainability efforts, and what kinds of projects can create independent business value for them, beyond just reducing emissions.
We look closely and deeply in and around supply chains of the companies we work with and identify solutions and potential solutions. We assess them, and pursue those that assessed positively. We validate those we pursued successfully. Once validated, we structure project-based investment opportunities for the company to fund to drive emissions reductions and business value.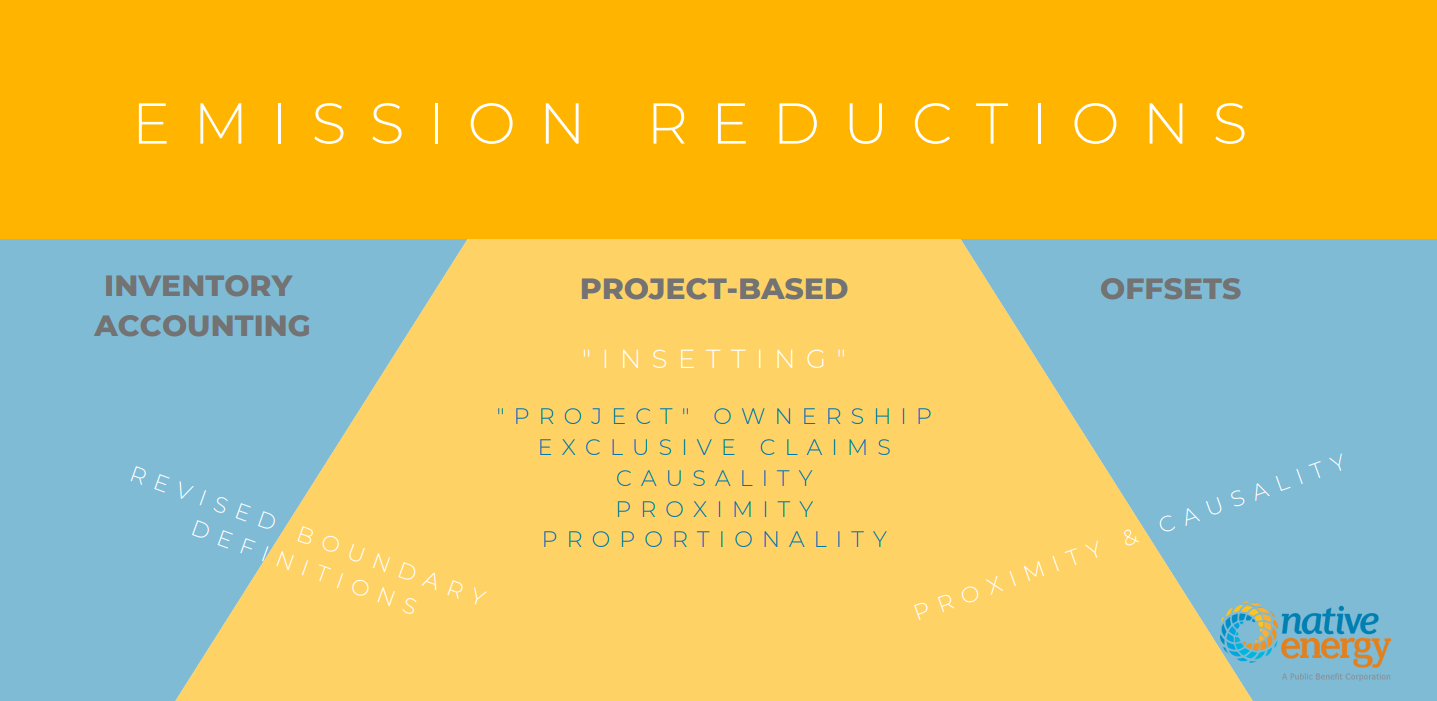 Core to that are two judgments – is it a good project on its own, and is it a good project strategically? We've been developing projects for almost 19 years, and many of our origination team brought years of their own experience with them when they joined. We've made a few bad calls on the "good project" question, but we've learned from them. On the strategic side, we've been slowly moving from bringing companies to projects to bringing projects to companies for many years now, and we've always had a focus on driving the non-carbon co-benefits that are often the strategic focus. That's what delights us.
Through that, we've developed some basic principles as the lens through which we evaluate potential projects and their strategic fit. While every company has different goals and needs, these principles function as the starting point. They serve a cautionary role, helping us and the companies we work with ensure that when we vary them or add to them to meet specific company goals, the departures are made intentionally, and are well thought through, and that the reasoning behind the departure is articulated and recorded and is included in the basis for approval of the applicable investment.
This blog series will lay out those principles and discuss how we interpret them and apply them for the companies we work with. Each of the principles will be discussed in its own post, and we will post one every two weeks. Our hope is to stimulate discussion and contribute to the conversations happening now around insetting, science-based targets and Scope 3 action and accounting. So please keep an eye out, and post your thoughts.
For now, the principles are:
   Proximity – All emissions reduction projects should be linked to the company's activity chain.

  Causation – All of the company's project investments should provide significant funding to new capital projects, landscape changes or practice changes that reduce emissions.
     Investment – All company investments should be used to buy down project capital cost or cover operational costs for practices.

Counterparty Investment – All of the company's project counterparties should provide resources that will create a minimum of a two-year payback on the investment.

  Emissions Reductions – All projects must produce emissions reductions that are verifiable in accordance with established greenhouse gas accounting protocols.

   Project Life – All of the company's project investments should secure the rights to all of the emissions reductions produced over the operating life of the project or practice.

   Proportionality – Project investments should drive emissions reductions not substantially in excess of the portion of the company's Scope 3 emissions inventory that is in the applicable sector of its supply chain.

  Risk Mitigation – All foreseeable material risks must be identified and mitigated to the extent feasible.

  Risk Valuation – All projects will be evaluated based on the volume of emissions reductions that it expected to have a 90% probability of being produced over the contract term.

   Net Positive Impact – All projects will provide positive net benefits to the company's stakeholders and at a minimum do no harm to all others.
Preferential Criteria: Innovation, Replicability, Environmental Co-Benefits and Partner Progressiveness